Office for National Statistics-Outcomes for Disabled People in the UK: 2020 report
Last week the Office for National Statistics released their Outcomes for Disabled People in the UK: 2020 report which showed that autistic people are the least likely to be in work of any other disabled group. Just 21.7% of autistic people are in employment
https://www.ons.gov.uk/peoplepopulationandcommunity/healthandsocialcare/disability/articles/outcomesfordisabledpeopleintheuk/2020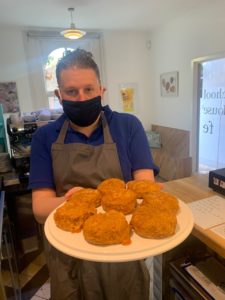 Around half of disabled people aged 16 to 64 years (52.1%) in the UK were in employment compared with around 8 in 10 (81.3%) for non-disabled people (July to September 2020); disabled people with autism were among those disabled people with the lowest employment rate.
We are working hard to improve this statistic and currently Over 50% of CareTrade graduates move into employment.
Our Current Crowdfunding campaign will help us to create a dedicated and permanent social enterprise providing real work experience 6 days a week for autistic jobseekers from across London wanting to work in catering and hospitality.
https://www.avivacommunityfund.co.uk/get-autism-working#start
---