*Please note, our current careers offer has had to change due to COVID-19*
We embed careers education and guidance into all aspects of our project. All parts of the curriculum encourage learners to develop the skills, independence, adaptability, and resilience they need to achieve progression into an area of their choice. Our project works to deliver a high quality and stable careers programme in line with the Eight Gatsby Benchmarks (2014).
The eight benchmarks are a framework for good career guidance, developed to support education providers in giving learners the best possible careers education, information, advice, and guidance. For a full list of the benchmarks click here or go to  www.goodcareerguidance.org.uk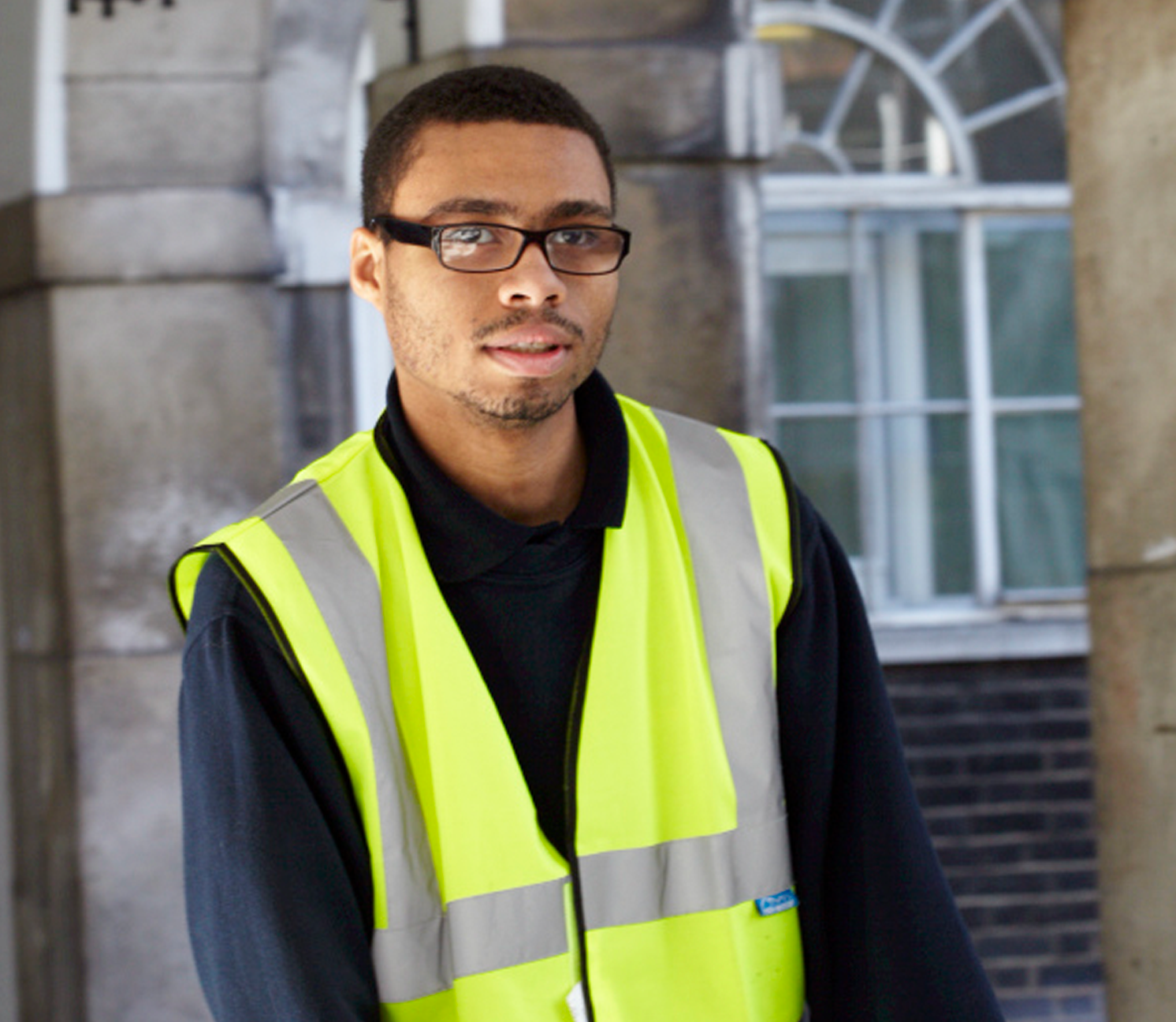 By the end of our two-year project, we aim for all learners to have completed several work experience placements, to have received both group and 1:1 guidance on the options available to them beyond the project, and for learners to be moving on to their own individual destination (this could be paid employment, an apprenticeship, higher education, or long-term volunteering). Typically, 75% of our learning on the project takes place in the workplace and we believe this to be integral to the success of our careers programme; at the end of July 2019, 60% of TAP learners moved into paid employment or a paid apprenticeship. 10% went onto Higher Education and 10% into voluntary work, and 20% continue to seek employment. Any learners who enter paid employment will be offered support to apply for ongoing in-work support. CareTrade are an 'Access to Work' and in-work support provider.
To see an overview of the curriculum on our two year TAP programme- click here.
Our careers programme at TAP operates by offering the following:
Work Placements
Learners complete work experience placements within one of our hospital sites (GSTT or Whittington Health) within their first year, as well options off-site in their second year. Throughout the course, learners will have several meaningful encounters with employers to learn about the world of work and the skills that are valued in the workplace (Gatsby BM 5, 6).
Employers receive autism awareness training to actively challenge stereotypical thinking and to better equip them to understand the reasonable adjustments that can be made in the workplace for our learners and others with autism.
Learners will work towards gaining work specific skills in each placement. They will also work with job coaches on transferable and soft skills needed to match career aspirations, including communication, behaviour, and independence.
Job Club
In the second year, learners attend a weekly job club which focuses on CV and cover letter writing, understanding job applications, how to search for jobs and interview skills. The first job club session involves completing a 'moving on plan' to help staff understand learners desired onward destinations (Gatsby BM 3).
Learners are provided with information about routes into employment, apprenticeships (or further study), and a session is delivered on local labour markets. Labour market opportunities are frequently discussed (Gatsby BM 2).
Learners also attend jobs fairs (apprenticeship fairs, or higher education fairs if desired) and mock interviews. Sessions are held with talks from autistic peers in work, and with our 'In Work Support' team regarding reasonable adjustments and ongoing support once in work (Gatsby BM 2, 4, 7).
Careers advice and personal guidance
Every learner has a job coach on the project to provide bespoke support along their learning journey and offer guidance around careers opportunities. Job coaches have weekly 1:1 review meetings with learners to monitor progress, raise aspirations, and support learners to pursue suitable development options. Termly progress review meetings are also conducted with job coach, learner, and their work placement manager, and with job coach, learner, and parent/carer (Gatsby BM 2, 3).
Learners take part in a 1:1 careers interview with an external Level 6 advisor at the end of their first year to support them in making informed choices as they progress into the second year (Gatsby BM 8).
Linked curriculum
Employability lessons link curriculum learning to learners' career paths by working on workplace soft skills in the classroom environment, such as problem-solving and communication, alongside actively teaching topics such as 'conduct at work' and 'interview skills' (Gatsby BM 4).
Learners review skills learnt across the programme and discuss their destination options in Employability class each term (Gatsby BM 3, 4).
Functional skills lessons also support learners with their work skills by teaching concepts such as time and money management, as well as supporting the improvement of written communication skills, which can be used for filling out forms and communicating with an employer (Gatsby BM 4)
To see our specific programme of careers events for 2020-2021
To read our full Careers Education, Information, Advice & Guidance policy
To read a summary of learner's onward destinations and feedback survey results
Other useful careers websites