TAP Student Stories- Nadine
Nadine joined The Autism Project in 2018 and completed several placements at Guys and St Thomas' Hospital followed by a very successful placement in The Co-Op in Elephant and Castle. It was here that she decided retail was the right job for her.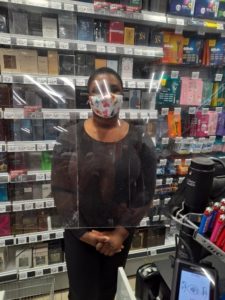 The staff at Co-Op were pleased with Nadine's motivation and work ethic from the start, she was always punctual and eager to help. Her manager was keen to offer Nadine paid work, however due to the Elephant and Castle redevelopment the store was due to close. Nadine's placement there was sadly cut short due to the COVID lockdown. Nadine then went on to work remotely during the pandemic and was unable to return to the placement before the store closed.
Nadine continued to apply for the small number of retail jobs available throughout the lockdown, to no avail. Since January 2020 Nadine has applied for 100 jobs! Throughout this time, she never lost motivation and all her hard work finally paid off when she started her first job at Savers in Crystal Palace on 21st June 2021.
Nadine is doing very well and was even using the till to serve customers in her first week. At the moment Nadine is applying to receive Access to Work support from our development team and says she says she misses TAP and seeing everyone!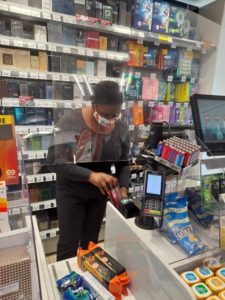 You can't tell behind the PPE, but Nadine has a huge smile on her face!!
---