We are recruiting participants for our new employability programme- JobSeekers Plus
We have been awarded  further funding from CAF to continue running an employability programme- Job Seekers Plus, as well as funding for our Working Kitchen. This will also enable us to offer an employability programme, work experience programme and job club programme to autistic jobseekers within London till March 2023.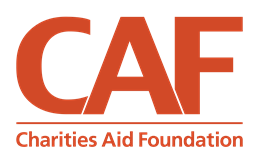 We are now recruiting the first and second groups of autistic participants. The first group will start in late March (limited places available). With the Second group planned to start in May. If you are or know anyone who is 25-35 (or under 25 but not in receipt of an EHCP) and lives in a London Borough, please contact us to find out more.
The programme can offer
Food Hygiene and/or IT skills training and qualifications
Employability workshops focusing on CV's, cover Letter creation, how to search and apply for jobs, interview skills, mock interviews, workplace expectations, disclosing a disability and your rights at work, working in a team, healthy living and wellbeing.
1:1 sessions with experienced staff to focus on vocational profiling, additional training needs, work opportunities and applying for jobs.
Work Experience if needed
opportunities to organise and attend social events (TBC)
All learning will take part at our centre in Elephant and Castle, London but some remote learning may take place as well.
If you would like more information about the project and to register an expression of interest please email [email protected] and we will get back to you as soon as possible.
---