We Are Recruiting Participants for One of Our Employment Projects
We have been awarded an emergency grant from the CAF Resilience Fund  to continue our café traineeship project and will also enable us to offer this vital work experience combined with our job club programme, to more unemployed autistic adults.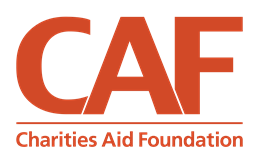 We are now recruiting for autistic jobseekers we can offer.
 Weekly Work experience either at our weekend café or training kitchen. All placements supported by experienced staff.
Food Hygiene and/or IT skills training and qualifications
Employability workshops focusing on CV's, cover Letter creation, how to search and apply for jobs, interview skills, mock interviews, workplace expectations, disclosing a disability and your rights at work, working in a team, healthy living and wellbeing.
1:1 sessions with experience employability staff to focus on vocational profiling, additional training needs, work opportunities and job applications
opportunities to organise and attend social events with each other (TBC)
All learning apart from work-experience is blended, enabling participants to work remotely as required.
If you would like more information about the project and to register an expression of interest please email [email protected] and we will get back to you in January.
---