Dominic Juckes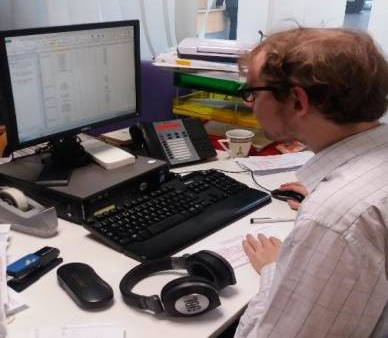 Dom joined The Autism Project in September 2018 after finishing his A-Levels. At the time, Dom was planning to go to university to study Computing Science. He wanted to get more work experience, which would prepare him with transitioning to higher education.
During his year on The Autism Project, Dom was based in the Whittington hospital. His first placement was in the Volunteers' Office. Dom completed a variety of admin tasks, as well as an Excel project. He managed to build strong, positive relationships with the team, enhancing his ability to collaborate in a professional context.
Dom, then, moved on to Theatres department where he worked as a receptionist and admin assistant. This was a well-rounded role and Dom was often required to speak on the phone and support students who were on their medical placements at the department. As a result, he was able to consolidate his interaction skills when talking to peers.
Soon after, Dom secured a contract as an audio book narrator. This allowed him to work on organising his time to meet tight deadlines. In parallel, Dom also worked on his cover letter and CV, reinforcing his writing skills. As a result, Dom felt better prepared for completing project work at university.
In term 3, Dom was successful in publishing his audio book. He, then, took on a subtitles project for CareTrade's 'The Hidden Workforce' short movie. As part of this, Dom used a variety of softwares, which required solving a number of issues on a day-to-day basis. Consequently, Dom facilitated his independent problem-solving skills, which are essential for his chosen career path as a developer.

'I really enjoyed getting to know Dom's creative side and I am happy with how he is progressing'.
Whittington Health Manager
In October 2019, Dom went to university to pursue his dream of studying Computing Science and is doing well. The CareTrade team continue to keep in touch with him and are proud of his success.
"Caretrade helped me decide on the path I wanted for my future. My mentor supported and advised me every step of the way and took on board what I said too. I very grateful for all the opportunities I was given."
Dom Juckes, TAP graduate
David Munro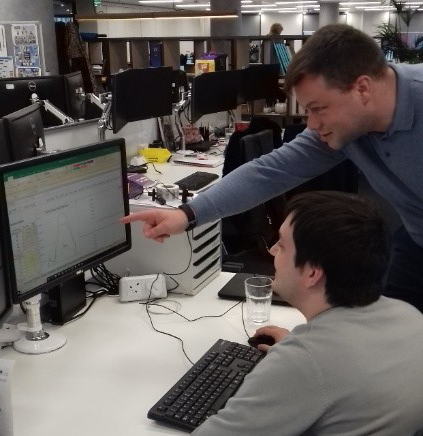 David joined The Autism Project in September 2017; he previously started university but decided it was not the right thing for him.
David's first work experience placement was at Guy's Hospital, in the Oncology & Haematology Clinical Trials (OHCT) team. David really impressed the team, staying for a second term to support with data and administrative work.
Although the team were sad to see him leave, in his third term, David was fast tracked to the second year of our project and moved on to do a placement at Mount Anvil; a construction company based near the Barbican. Here David worked in the Health & Safety team, analysing hazard patterns across construction sites.
After completing a term in this team, he moved to a new placement in the Finance team at Mount Anvil. David made such a good impression that the team offered him a full time paid role as a Finance Data Analyst.
'David has made fantastic progress in the 13 months he has been in the finance team at Mount Anvil. The quality of the work he has produced is brilliant. He has assisted the finance team preparing numerous reports to help analyse vast amounts of data visually, something we previously did not have the skill set to do.'
Rachel Richards, Mount Anvil Finance Project Manager
David made huge progress on the project, from having no work experience to obtaining a full time paid job in months. He continues to be supported by CareTrade through our Access to Work team.
"CareTrade helped me by finding me a work placement that was ideally suited to my interests and skills, and then supporting me and the placement company throughout my time there. It worked – at the end of my placement, I was offered a full-time job! CareTrade's regular workplace meetings with both me and my employer were instrumental in building my confidence and allowing me to enter the workforce."
David Munro, TAP graduate