George's Story
George joined The Autism Project in 2013 where he enjoyed placements in Stores and Portering. George's manager in the Portering Team was so impressed with George that he asked him to sign up to staff bank so he could do paid shifts.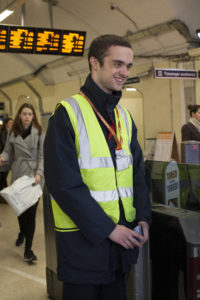 George enjoyed working at Guy's and St. Thomas' hospitals but wanted to find something more permanent. After a number of assessments and interviews, George was offered a full-time job as a Gate Line Assistant at South West Trains.
After a few months, George decided that the South West Trains job wasn't for him. A permanent Portering job came up at Guy's and St. Thomas' so George applied for it and was offered the job after his interview!  George has been back there since 2015. George is much happier working back in Portering and keeps in touch with CareTrade, helping with fundraising and being a CareTrade ambassador.
"If I could have 10 of George, my job would be so much easier" Alan, Portering Manager GSTT
David's Story
David was previously a student on The Autism Project from 2017-2018. His first work experience placement was at Guy's Hospital in the Oncology & Haematology Clinical Trials (OHCT) team, supporting with data and administrative work.
I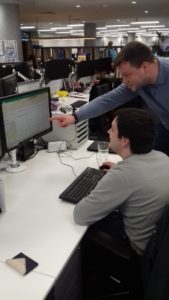 n his second year on the project, David moved to a new placement in the Finance team at Mount Anvil; a construction company based near the Barbican. David made such a good impression at the company that the team offered him a full-time paid role as a Finance Data Analyst, which he started in January 2019.
Since becoming a full-time employee, David has received ongoing in-work support from the team at CareTrade (through Access to Work funding). He has regular meetings with his job coach to help him deal with things he finds difficult at work and any workplace issues.
"It's great to have someone who I can freely talk to about any difficulties I have in the workplace and act as an advocate for my needs"
David, July 2020
---
Sadaf's Story
Sadaf works at Islington Council as a Scanning and Indexing Officer. CareTrade started providing In Work Support (via Access to Work funding) in late 2019 when Sadaf needed help to learn a new aspect of her role. CareTrade also support Sadaf and her team to improve their communication skills as this caused Sadaf to feel stressed.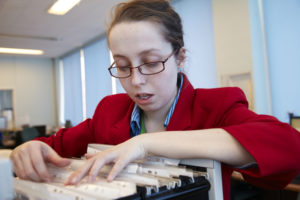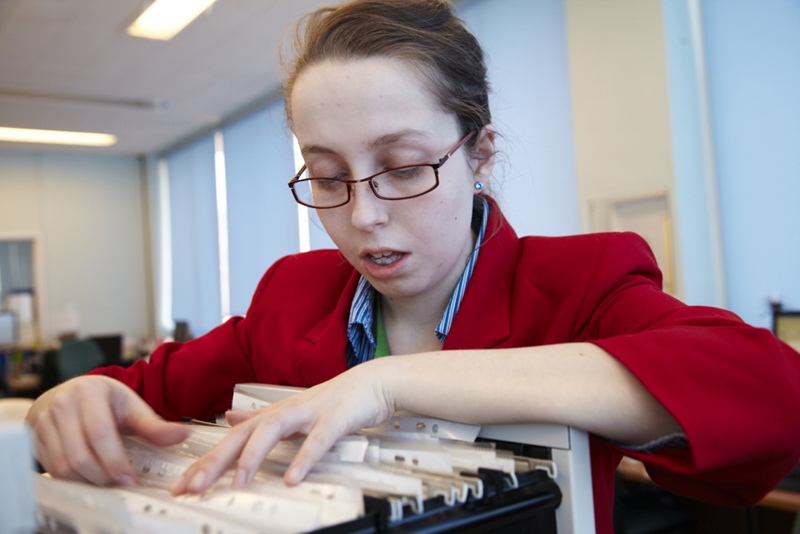 Sadaf had wanted the opportunity to work from home but this was not approved due to home-working not being common practice in the team, in addition to concerns around the level of support Sadaf may need to keep on task. However, with the Coronavirus outbreak leading to employers having to plan for staff to work from home, Sadaf had the opportunity to try this. Sadaf has proven that working from home actually works much better for her than being in the office; she doesn't arrive late and stressed due to her commute and there are less distractions, leading to higher productivity. Sadaf contacts a limited number of colleagues or her manager for support when needed, without getting caught up in office small talk and 'unnecessary' interactions.
The result of this was that Sadaf 's support needs have been reduced, with just emails and phone calls between CareTrade, Sadaf and her manager.
'Homeworking has helped a lot in regards to my condition/ disability and especially with Covid – homeworking/ this helped me a lot in working in the comfort of my own home and better in terms of concentration and productivity'.
Sadaf July 2020