As a leading autism employability charity, we know that employment is the biggest single factor that can transform the life of an autistic adult. We can help support your company to improve your recruitment and retention of autistic and neurodiverse applicants and employees.
We are autism specialists and passionate about what we do
We have 10 years experience of working with a major London employer (GSTT) running our flagship programme, The Autism Project.
We offer bespoke training to organisations
We deliver training at different levels to different groups within an organisation
We can train a variety of groups sizes, speak at conferences and run workshops.
We work with organisations to promote and support diversity within the workforce and design projects that can be run internally to suit organisational needs. See who partner with us already
To enable organisations to become more confident and aware of Autism and Neurodiversity.
Have a positive impact on recruitment and retention, staff wellbeing and become trailblazers to other organisations in your field and beyond.
Only 16% of all autistic adults work and just 4% go on to live independently but with our support in the last 3 years, an average of 50% of The Autism Project graduates moved into paid employment even during the Covid-19 crisis.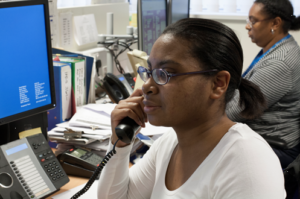 We are always looking to learn and to bring about change to improve outcomes.
See our film – Britain's Secret Workforce
Our influence goes beyond those we support directly
For more information on support in the workplace click here In Work Support to contact is to discuss the support we provide please fill in our contact form Contact
Please get in touch to see how we can help with your workforce