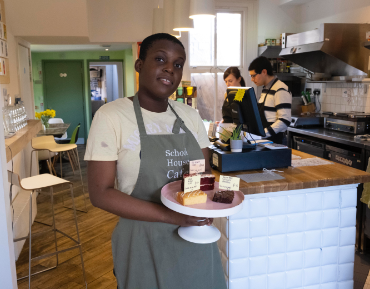 We passionately believe that
'employment is the biggest single factor that will transform the life of an autistic person'
Our vision for the future is a world that embraces neurodiversity where all autistic people can lead a purposeful working life
We have a clear purpose to..
engage employers to embrace neurodiversity in their workforce

to deliver training to provide autistic people the tools for employment

to create employment opportunities for autistic adults
The Challenge
16% of adults with autism are in full time work and 4% live independently.
More than 1 in 100 of us are autistic.
Autistic people are part of the wider neurodiverse community. There is strong evidence that with the right support many more autistic adults are able and would like to work and that when given the opportunity they become valued employees and colleagues.
350 people supported 
CareTrade has supported over 350 autistic Londoners and helped them prepare for, move towards, start or remain in work during our first 10 years.
50% TAP graduates in work
In the last 3 years, an average of 50% of The Autism Project graduates move into paid employment including one after lockdown.
2,000 employees reached
through our autism awareness or neurodiversity training at partner organisations and conferences.
30 employer partners 
Partnered with GSTT since 2010 and Whittington Health since 2018, CareTrade & TAP now work with 30 employers and growing.