Weekend Café & The Working Kitchen
The School House Café is an accessible community café based in Bermondsey, South London. It provides hospitality training and experience for young adults with autism. The Working Kitchen in Greenwich is to provide the participants with work experience and prepare them for a future employment in a safe and supported environment.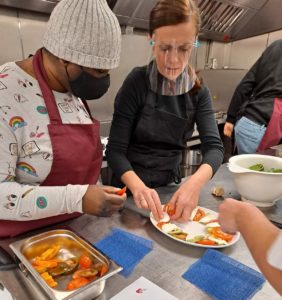 CareTrade has been successfully running our Weekend Café Traineeship at School House Café in Bermondsey since January 2020, we've decided to expand our involvement within hospitality and catering industry, and this is how the idea of Working Kitchen Project was born.
In a past year, the unemployment rate for people with a disability was almost three times the rate of those without. After the Covid-19 outbreak, most of the work experience opportunities for our students were put on hold
The overall objective of the Working Kitchen Project and the School House Café is to not just to provide the participants with work experience and prepare them for a future employment, but also to give them opportunity to learn a basic life skill of cooking, to practice cooking including following recipes and developing specific skills, to provide opportunities for socialising and working together as a team.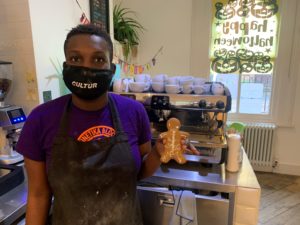 Our training programme covers:
food preparation skills
food safety and food hygiene
kitchen hygiene
health and safety
work related skills
team working
personal presentation skills
independence skills
Customer service
Money management
Kitchen skills and food preparation
Drinks preparation including in-house coffee training
Teamwork and Social interaction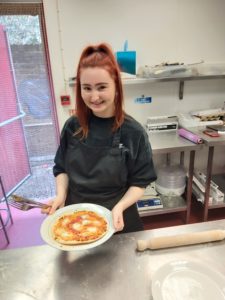 Since March 2021, 21 of The Autism Project students have benefitted from it. We were also able to offer a work experience to 2 groups of participants on the Job Seekers Project, sponsored by the CAF Resilience fund.
Working together with our neurodiverse students we have learnt that being able to provide training in an environment that is a predictable, takes a lot of weight off their shoulders. That gives us the opportunity to focus on the individual's strengths with the goal to provide them with a real-life work experience.