The School House Café is an accessible community café based in Bermondsey, South London. It provides hospitality training and experience for young adults with autism.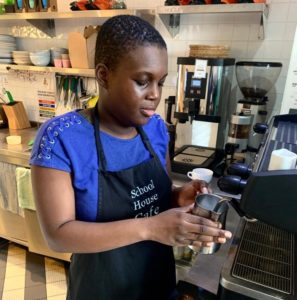 Adjoined to Spa School- a specialist secondary school for children and young adults (aged 11 – 19) with Autistic Spectrum Conditions (ASC), the café runs weekdays during school hours and provides high quality food and drink to the public, while teaching employment skills for its students.
Having built a good relationship over the years, CareTrade has partnered with the school allowing us to run our own catering initiative during the weekends (Saturdays and Sundays).
Our café traineeship project is dedicated to those who are 18+ and have been diagnosed with Autistic Spectrum Conditions.
The programme itself provides a unique opportunity for young  autistic adults to gain transferable skills and experience in the catering and hospitality environment required for meaningful employment in the future, in areas including:
Food Hygiene Level 1 or 2 Accreditation
Health & Safety
Customer service
Money management
Kitchen skills and food preparation
Drinks preparation including in-house coffee training
Teamwork and Social interaction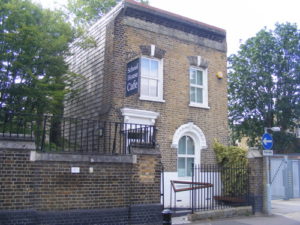 The café provides an inclusive work environment that celebrates diversity. It supplies training and support to young adults with autism to become qualified members of the catering workforce and helps to build confidence for them to reach their personal goals.
For more information regarding café traineeship programme.