Our Curriculum & Course Overview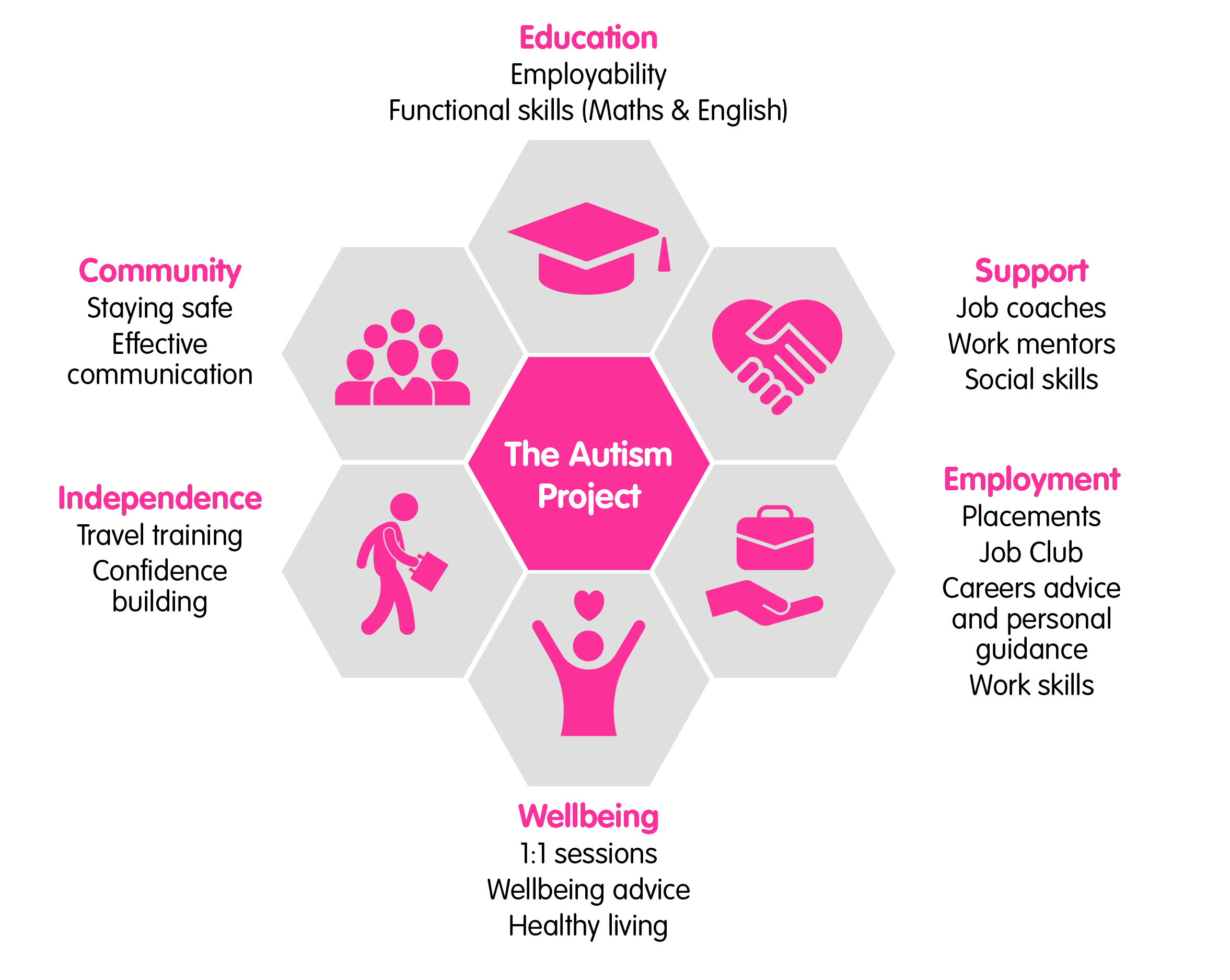 Year one focuses on becoming work ready and includes:
Work placements within Whittington Health, Guy's or St. Thomas' hospitals
Close support from work-place mentor and regular visits from a Job Coach.
Work towards City & Guilds Employability Skills qualifications (students are grouped according to appropriate study level).
Work towards City & Guilds Functional Skills (Maths and English) classes, if required (up to level 2).
Access to wellbeing support and Speech & Language Therapist (SaLT)
Enrichment Activities e.g. careers events, travel training, going on and organising social outings
Year two focuses on finding and securing work and includes:
Weekly job search support
Work experience or a volunteering placement in a new environment
Regular visits from Job Coach
Continued progression to a relevant City & Guilds Employability qualification and Functional Skills (as required)
Continued access to wellbeing support and SaLT
Continued classes working towards Functional Skills qualification (up to level 2)
Participation in our corporate mock interview programme
Support at job interviews (optional)
Enrichment Activities e.g. healthy eating, further travel training if required, planning and going on social outings
Access to careers guidance
Curriculum plans for Term 1 20/21
For the first term there will be no work placements due to COVID-19. We plan for work placements to resume in January 2021.
During the first term students will be following 4-day timetable will enable students to develop their employability skills in both a practical and theory setting. It will also enable students to prepare for adulthood by building independence skills, developing strategies to improve their general well-being and improve their health.
Students will attend the following sessions during term 1:
Employability skills
Functional skills (if not exempt)
Enterprise
Building independence
Well-being
The timetable has a level of flexibility that will allow us to individualise it depending on the individuals EHCP outcome for example if a student has an outcome about independent travel training, this can be focussed on during their building independence session.
All students will have a weekly Zoom social group that will be part of their curriculum. This will be held remotely.
For year 2 and year 3 students their employability skills, functional skills, well-being and building independence sessions will alternat each week from face to face classes to work from home.
Year 1's will have all face to face classes for their employability skills, functional skills, well-being and building independence sessions. Unless we are instructed otherwise by any government advice/ updates.
Timetable and curriculum plans will be reviewed regularly to ensure that the most update government guidelines are being adhere by.
Students will be notified of any changes by the Head of Education and Learning.