In Work Support Update October 2020
Our In Work Support service has been growing over the past few years and we are currently supporting 15 autistic adults in the workplace. The past few months have been challenging for everyone, and our clients have had to adapt to big changes such as working from home or being furloughed for months on end. Those working in the NHS have continued to travel to work and deal with changing priorities due to the pandemic.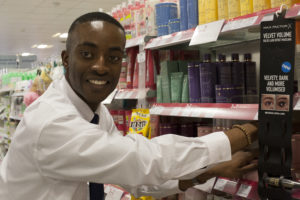 Our In Work Support team quickly adapted the service to continue meeting the needs of our clients. The team have been delivering support remotely and are slowly starting to safely visit some clients in the workplace again. Additionally, Covid-19 support plans were put in place for clients in recognition of the impact on their mental health and wellbeing.
We are proud of our team for the dedication they have shown their clients, and proud of our client's resilience and flexibility. We hope to continue growing our service over the next year. For more information click here In work support
---