Learning Disability at Work Week 9-15th November
Learning Disability at Work Week takes place this week 9 – 15th November, celebrating the valuable contributions people with learning disabilities make in the workplace. Launched by Mencap, the week aims to highlight the low levels of employment faced by people who have a learning disability, and what employers can do to make their workplace more accessible.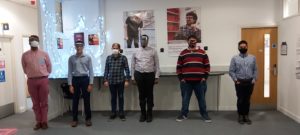 There are a lot of people with a learning disability and/or autism who can and want to work but are often excluded from employment. Many times, it starts from the recruitment process that is inaccessible, but it can also be caused by a lack of understanding about learning disability and autism or stigma. Often all that is needed is small and cost-effective reasonable adjustments to open the doors for people with a learning disability and/or autism who want to work.
CareTrade runs a range of projects and programmes, including The Autism Project, The Weekend Café Traineeship and Aspire, which focus on supporting autistic adults to become 'work-ready', to be able to enter employment and to continue to get the support they need throughout their journey. We are also keen on working closely with employers and supporting them in designing bespoke programmes aimed at offering work experience or recruiting autistic candidates.
At CareTrade we believe that paid employment can help make people feel valued, included in society, fulfilled, but also increase their independence and self-esteem.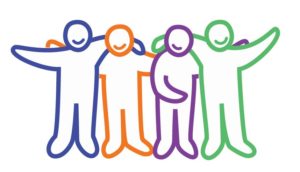 As a leading autism employability charity, we have decided to celebrate hard work this Learning Disability at Work Week in style and we asked our students to dress up for the online video interviews. We also very much support Mencap and people with a learning disability to get the right support to access and stay in work.
https://www.mencap.org.uk/advice-and-support/employment/learning-disability-work-week-2020
---