The Autism Project-Students of the term
What a term it's been!
It's been challenging, confusing and a massive learning curve for everybody over the last few months. The whole world has had to learn to adapt to this 'new normal' very quickly.
Here at CareTrade, we have continued to work through the lock down remotely, creating new ways of working and learning different methods to achieve our aims.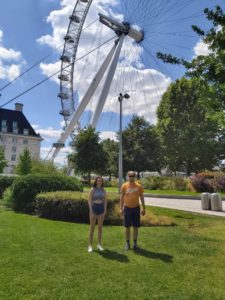 All the students on The Autism Project have been fantastic at coping and adjusting. Staff are beyond proud of what they have managed to achieve through this testing time. Their resilience and enthusiasm to learn new skills has been outstanding. From taking part in zoom meetings, to completing work independently online, the students have learnt so many new ways of building their communication and problem-solving skills.
To celebrate their hard work over the last few months, TAP Staff and students met up on the last week of term in the park for a social distanced gathering. It was a wonderful opportunity to get together after 4 months of working remotely and only seeing each other over video call! Here, we announced our 'Students of the Term'. TAP staff struggled to pick just one student who had excelled throughout lock down, so two were eventually chosen from each year.
---